Amazon announced a redesigned, cheaper device with its personal assistant Alexa built in.
Today, Amazon unveiled the second generation Echo Dot, a smaller version of its best-selling Echo.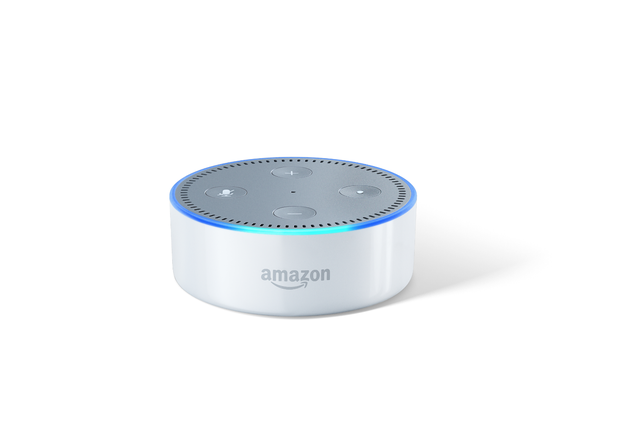 The Dot has a small built-in speaker, but its major advantage over the Echo is that you can connect the Dot to your high-quality home stereo system through a 3.5mm audio cable or a Bluetooth speaker (wireless headphones work, too). The Amazon Echo can only play audio through its built-in speaker. Those without a home audio system should opt for the Echo.
The small, hockey puck-shaped gadget is powered by Amazon's voice-activated personal assistant Alexa. You can ask the Dot questions like, "Alexa, what&039;s the weather like today?" or "What&039;s in the news?" Alexa also works with over 3,000 different apps (Amazon calls them "skills") and responds to hundreds of different commands.
With its competition Google Home launching later this year, Amazon appears to be beefing up its hands-free speaker offerings. The second generation Echo Dot is slated for an Oct. 20 ship date – and here&039;s everything you need to know about it.
Amazon
The original Echo Dot was $90 and the all-new version is $50.
And, because this is Amazon, the new Dot can be bought in packs of six (buy five, get one free, so $41.67 each) or ten (buy eight, get two free, so $40 each).
The new Dot aims to fix the older model's voice recognition problems.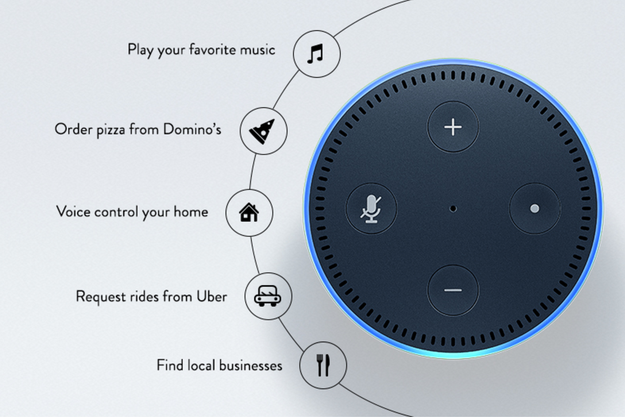 Some Echo dot reviews cited voice recognition inferior to the larger Amazon Echo. To power the device&039;s seven microphones, the second-generation Dot includes an improved speech processor that can recognize when you say the Dot&039;s wake word (either "Amazon" or "Alexa") with more accuracy.
Amazon
The Echo Dot, which was previously unavailable for purchase on Amazon&039;s website and only sold to existing Echo customers, is available for pre-order for all US and UK customers and will ship October 12.
People with addresses in Germany and Austria can also pre-order a Dot. They&039;ll arrive in those countries on October 26.
---
Quelle: <a href="Here&039;s How Amazon&039;s New Echo Dot Is Actually Different">BuzzFeed